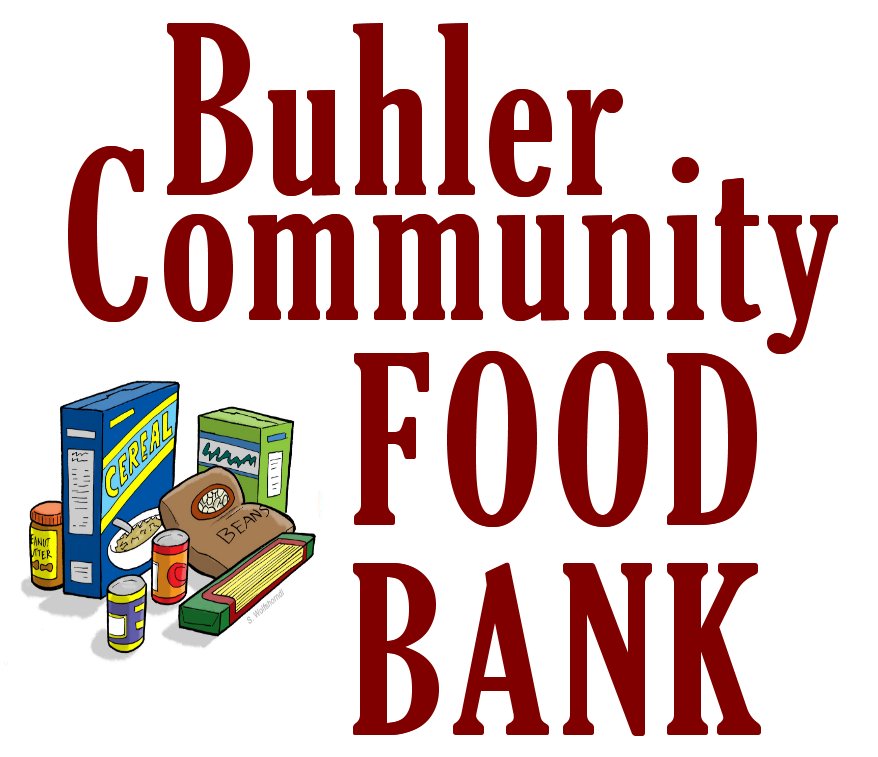 Praise be to the God and Father of our Lord Jesus Christ,
the Father of compassion and the God of all comfort,
who comforts us in all our troubles, so that we can comfort those
in any trouble with the comfort we ourselves have received from God.
2 Corinthians 1:3
Serving the Buhler Community with food.
The Pantry is Open
Monday 2-4 P.M.
Thursday 10 A.M. TO 12 Noon

Psalm 132:15
I will bless this city and make it prosperous; I will satisfy its poor with food.
This is our prayer for our community.
UPDATE: The Food Pantry has been privileged to help many families within our community. Thank you to everyone who gives and therefore shares in this ministry. Our prayer is that not only will we meet the temporary physical needs, but that it will open the door to also minister to the eternal spiritual needs of our neighbors and friends.

Want to Donate Food
Spaghetti Sauce
Canned Fruit
Bottled Juice
Canned Pasta with Meat
Cereal
Laundry Detergent
If you would like to help… Donations of food can be dropped off at the pantry 24/7. Monetary donations are welcome, please make checks out to Buhler MB Church and write "Food Pantry" in memo of your check. Your donations help buy food, such as frozen meat. Thank you for providing for those in need!

Donations may also be placed in the boxes located at the south entrance church.

If you have general questions about the Pantry, please contact LuAnn Adrian at (620) 543-2620.


Available Groceries: Canned vegetables, canned fruit, protein items (soups, canned Tuna, peanut butter, macaroni and cheese, one dish meals etc), Pasta, cereal, sugar, flour, bread, buns, rolls, diary products, fresh produce, frozen meats, personal items (toilet paper, tooth paste, feminine products, hand and body soap), disposable diapers, household items ( laundry detergent, dishwasher soap etc) and snack items. All items are subject to availability.